The Vector Rapid Wash® is Belanger's state-of-the-art touch free automatic car wash system. This system is unparalleled in its value, performance, and investment opportunity. Since 1999, Belanger's Vector Rapid Wash® has earned its reputation as the 'workhorse' of touchless in‑bay automatic car washes. Built for reliable performance and easy maintenance, Vector® offers consistent, dependable washing and 95 percent-plus uptime.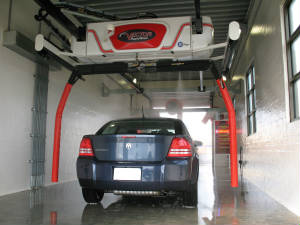 To keep Vector® running smoothly, its carriage head moves on overhead travel rails that keep its motors and gears up and away from dirt and grime. The swivel-free design, all-electric drive and greased-for-life bearings reduce complexity and maintenance costs. And the powder-coated aluminum frame is easy to keep clean.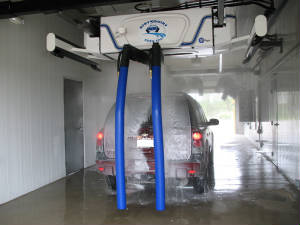 It's Your Wash...Make it Your Brand! The Vector Rapid Wash® is now available with a branding enhancement package. This option enables you to customize the exterior appearance of your Vector® to correspond with your facility's branding needs.